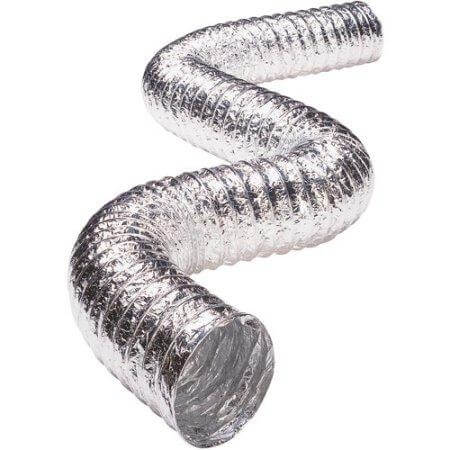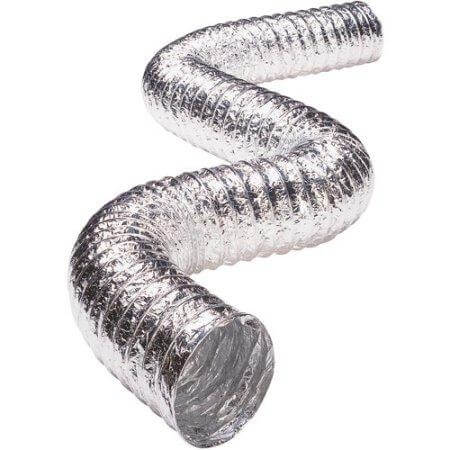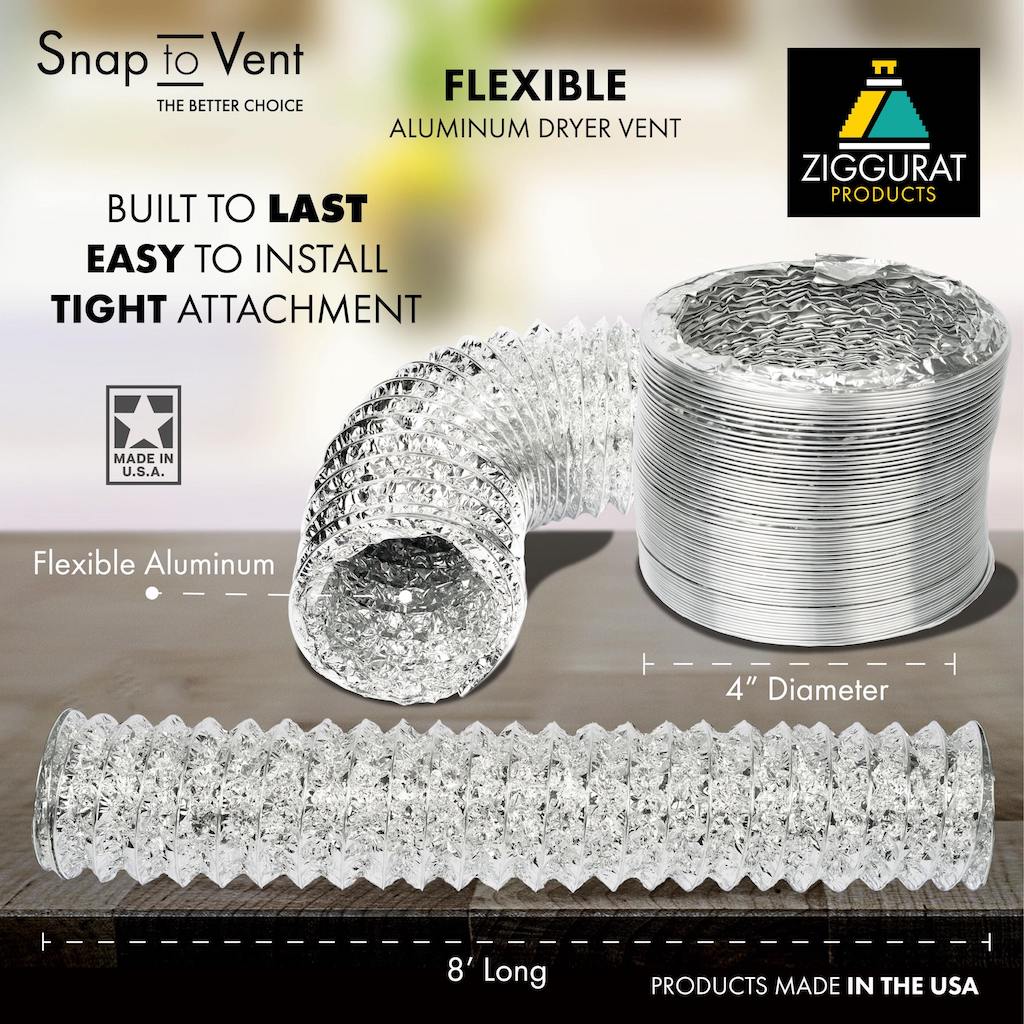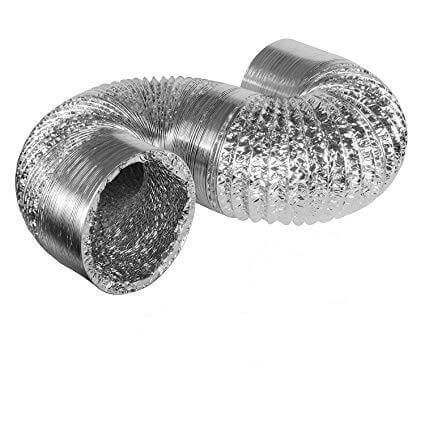 Limited time offer. Sale ends in
Cinch Flexible Aluminum Dryer Hose 4-inch Diameter x 8 Feet Long
Secured and trusted checkout with:
Flexible aluminum hose for 4 inch diameter dryer vents. Cuttable to size with wire cutters, comes in an 8 foot length.
BUILT TO LAST – Our STV-AlumFlexHose is designed to last a long time. With strong, yet flexible materials, we created the perfect electric dryer vent hose that will get the job done for many years to come. The clothes dryer hose is made to be easily cleaned out on a regular basis and made with quality materials to prevent crushing, ripping or other possible damage to the connection.

PRODUCTS MADE IN THE USA – Ziggurat Products were envisioned by a father and son who cared about safety and value. Our safe alternatives to air dryer hoses were designed to improve household safety. We rely on quality to sell our products. All of our products are made in the USA with top-quality materials. We create household accessories that make life easier our valued customers.

QUICK EASY INSTALLATION – This dryer hose is compatible with our snap-on attachments that are easy to use and require no tools. The flexibility of this dryer vent hose allows it to safely attach where needed without the hassle of forcibly moving the hose to fit the desired position. Just obtain the correct attachments on each end, connect to the dryer and the wall, and it will be ready for use.

THE BETTER CHOICE – This aluminum dryer hose from ZIGGURAT provides a top-quality product that can be used by anyone in need of dryer connections. Our flexible dryer hose resolves the risk of potential dryer fires and helps create a better operating dryer. Lightweight and versatile, it attaches easily to connector pieces. These products are the best choice for simplicity and durability.

TIGHT ATTACHMENT– This rigid dryer hose is made with a soft single layer of sturdy aluminum that has the capability to snugly attach to clothes dryer connectors. The flexibility of this dryer duct hose allows all the pieces to fit properly. The hose has a 4 inch diameter and is 8 feet long to give plenty of room to connect to the wall without being tugged or stretched to its full capacity.
Great Value
You Won't Find A Better Deal On The Internet For Similar Products With The Same Level Of Quality
Satisfaction Guarantee
We Work Hard To Keep Quality Of Our Products And Services As High As Possible
Unique Products
If You're Looking For One-Of-A-Kind Home Hardware Products You Came To The Right Place